I thought I was doing well.  Thanksgiving was early this year, so I had an extra week to prepare for the Christmas crazy.  But then, this morning, my youngest child said, "Mom, Christmas is only 18 days away!"
Cue the panic.  I'm no where close to being ready.  I haven't even made the Christmas card yet.
He didn't mean to frighten me.  His enthusiasm for Christmas is inspiring, actually.  He's the only child who still cares enough about the Christmas count down to put a new felt ornament on the Christmas tree advent calendar that Nana made by hand many years ago.  The three teens haven't touched it.  Sniff.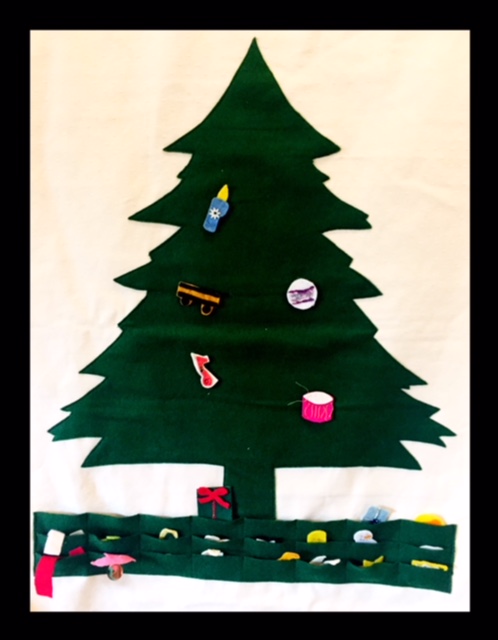 This is the last Christmas before the first kid goes away to school, and I know that once the "kids in college" phase starts, it will change our lives into something not necessarily bad, but different.  I'm grappling with which traditions to cling to and which ones to let go as the kids get older and their interests change.  On my annual Christmas shopping trip with my friend Leslie, we didn't visit Toys R Us.  (I'm okay with that.)   The kids still want to pick Secret Santas among the siblings. (I love that.)  Most of them just want cash for Christmas.  (Hmm… easier wrapping?)
One tradition I will keep is getting each of them at least one book for Christmas.  Which takes me away from my sentimental musings and brings me to the point of this post.
Are you, like me, a little behind on holiday shopping?  Do you need gift ideas for friends, loved ones, teachers?  I have a solution for you.
Books make great gifts. They are easy to mail, reusable, instructive, and entertaining. Besides, buying books supports writers and the publishing industry, and we all want to keep books around, right?  The problem: finding proper books for each person on your gift list. Here's where Diary of a Word Nerd can help.
Today I'm starting the Favorite Books Giveaway for 2017.  Tell me your favorite book from 2017 and the reason you liked it.  I'll add your book to a list of recommendations and your name to a drawing of potential winners. In the end, we'll have a collection of fabulous book titles to use as a shopping guide, and one lucky winner will have a Barnes and Noble gift card.
Favorite Books of 2017: Giveaway details
You may enter the giveaway by commenting on my blog, my Facebook profile, my Twitter feed, or my Instagram Favorite Book post by December 13, 2017.
Your comment must include your favorite book from 2017 and a short explanation of why you recommend it.  All genres welcome.
The book doesn't have to be published in 2017, just read in 2017.
I will announce the winner on Wednesday, December 13 with the full list of favorites. That will give you plenty of shopping time. 😉
The giveaway winner must provide a mailing address for the gift card.
The first suggestions
My friend Dana asked me to suggest books for a 13-year-old girl, and I thought I'd list those here, as maybe Dana isn't the only one who could benefit.
Contemporary realistic – all of these are thoughtful YA without too much "content"
Historical fiction
Between Shades of Gray by Ruta Sepetys (WWII)
The Book Thief by Markus Zusak (WWII)
Mao's Last Dancer by Li Cunxin (China, cultural revolution)
Dystopian
The Matched series by Ally Condie ( a good "entry" level dystopian series)
The Divergent series by Veronica Roth
Now, your turn.  Share your favorite read from 2017 and help me make a great shopping list!
Thanks for contributing!