I just got back from my last "trip across Virginia" with the fourth grade at our elementary school.  In 48 hours, we traveled from the west side of the state to the east and visited Richmond, Williamsburg, Jamestown, and Monticello.  Sounds exhausting, doesn't it?  Well, it was.  But also very, very good.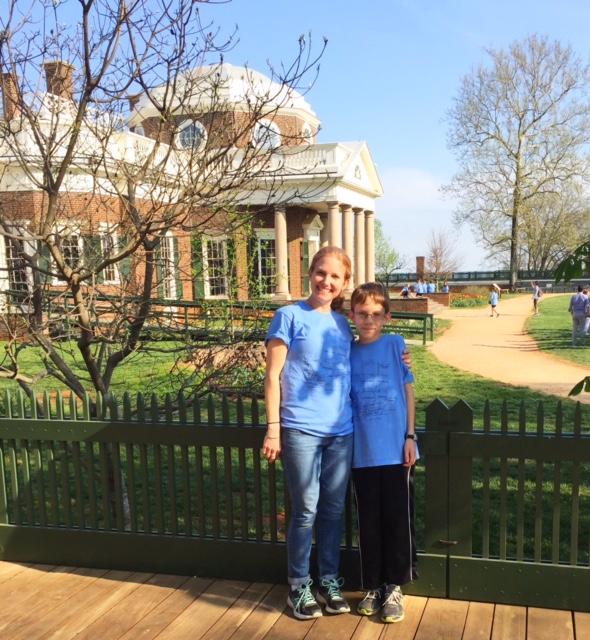 My favorite stop on the trip is always the last one, Monticello.  By the time we get there, the entire crew is exhausted, but being at Jefferson's home always lifts my spirits. Not just because the tidy gardens appeal to my need for organization and  color. Not just because the view of central Virginia extends for miles from atop the mountain, or that I can see the dome of the Rotunda at my beloved University of Virginia from the side of Jefferson's house.
What always gets me is the amazing capacity of Jefferson's mind.  He constantly observed, considered, and created.  For example, he never studied architecture "officially" in school, but he created the first designs for his home based on his study of books about architecture.  Do you know how important this is to a mama who does not have time to enroll in an MFA program or a photography course?  I can read, therefore, I can learn anything I set my mind to.
Monticello is full of Jefferson's inventions. When the carriage he had used for years, a small and fast model, became too tiring for him to ride in, Jefferson designed a new carriage that he could travel in more comfortably.  He also installed in it a primitive odometer to measure the miles he traveled.  It marked off tenths of miles and a bell chimed at every mile. Did you know that Jefferson was one of the founders of the American Decimal System?  (I didn't… until Thursday.)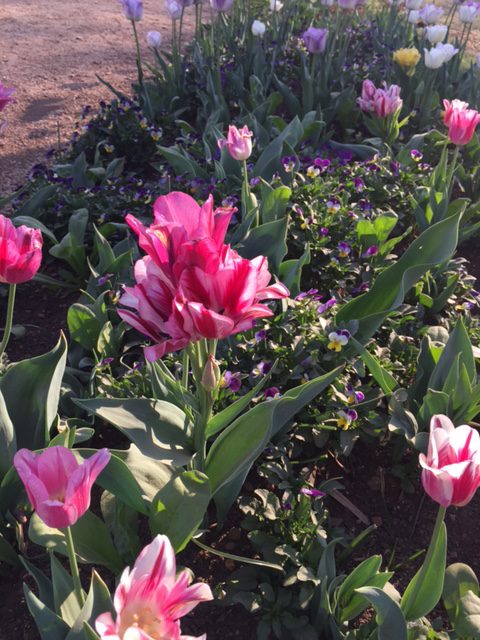 Officially, Jefferson's vocation was lawyer, but he didn't limit his mind to studying the law.  He filled his world with information about weather, history, classical art and architecture, gardening. He was a true Renaissance Man, a person who has wide interests and is expert in several areas.
I won't claim to be an expert in anything, but this life model that Mr. Jefferson has given us, one that embraces and prioritizes knowledge and creativity, always inspires me.  I don't have to feel bad that I hold degrees in two different areas of study, and that the vocation I pursue now is completely different.  His legacy assures me it's okay to have many passions and pursuits, that the most important thing is to keep learning.
I know Jefferson wasn't perfect. He rewrote the Bible to suit his religious philosophy, (heretical, I can't deny it), and he was a slave owner and a poor manager of money.  Those flaws are as important to remember as his greatness, but in the end, it's his pursuit of knowledge that I cling to.
Word Nerd Note: If you also like to pursue varied interests, I'd like to recommend The Portfolio Life, a podcast by Jeff Goins that encourages creative, thoughtful people to pursue their varied passions.
Do you have many passions?  What are they?  How do you keep your mind stimulated?  Also, if anyone can recommend a biography about Thomas Jefferson, I'd love to hear about it.
Thanks for getting nerdy with me,