Yesterday, I watched determination turn into victory.
It's been a long time since our little high school in our small town sent a full girls team to the state cross country meet.  Our community is all about football – have you seen the show Friday Night Lights?  That's us.  So, cross country doesn't get much attention or many participants.  But we're a gritty group, running in the summer heat and the freezing wind, through mud puddles and up gravel hills.  The football players mock us but we don't care, because we know they probably couldn't do what we do.
Six months ago, when we started training in the June humidity, the girls talked about state, but it seemed like a lofty goal.  We had five girls – just enough to make a team.  Our best runner had a two year old PR of 22 minutes and hadn't seen times that fast in a while. The other girls were running 24 minutes and slower.  When I looked up the results of last year's regional meet, the girl who placed 20th had a time of 22:29. I wanted state just as much as the girls did, but the stats looked troubling.
I didn't know what was in their hearts.
Let me tell you about these girls:
One is a senior and who keeps her teammates in line during warm ups and asks for hill repeats. She shows up to every. single. practice.  She's been to state and told me at the beginning of the season that it was her goal to get back.
One plays in the marching band and can't make it to many team practices.  All summer, she got up at 6 am to run by herself.  Once school started, she ran on her own, after early morning classes at her church, a full day of school, and three hours of band practice.
One works long hours on Friday nights before our Saturday morning meets.  She has pushed harder than I've ever seen before this season, vowing not to walk during practices.  She has a mean finish line sprint.
One had never broken 29 minutes, but when I asked her to run up hills at practice, she always did.  She, too, has worked hard this season, building up her endurance and speed.
One fell 30 feet out of a tree two years ago and has been battling pain and restrictions ever since. She can only run a few times a week, at a limited pace and for limited time, but she is a hard core competitor who hates to lose and won't let pain stop her.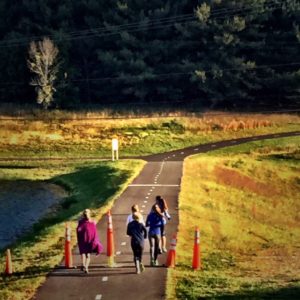 They worked hard all season, and as championship meets approached, I reviewed the stats and told them they had a decent shot of making it to regions and state, but they would have to do it as a team.  The chances of any one making it on her own were seriously slim.
They huddled.  Schemed.  Asked what else they could do get better.  Cut sugar and carbs and fat out of their diets.  Angrily ate carrots while their siblings ate chicken nuggets. Posted inspirational quotes and pictures on social media.  Built each other up.
Last week, at the conference meet, they all PR'd (that means ran a personal record), some by more than two minutes.  (That's huge, people.)  They finished second in their conference and carried a trophy home that night, riding a high of pure joy, knowing they'd advanced as a team to the regional meet.
Yesterday was the final hurdle.  The team had to finish in the top six to qualify for state. The race was tough.  We had targets from other teams to pass.  A pack of opponents was ahead of one of our girls.  Coach told her to catch up.  "No problem," she said.  Another one fell twice; pushed one time, tripped the other.  "It's okay," she said after the race, cleaning the dirt off her knee "I pulled through!"
We had to wait for over an hour for the results.  They had done so much, but would it be enough to advance to state?  They wanted to know; I couldn't tell them.

Finally, the meet director announced the results.  Sixth place.  Our girls.  Screams erupted.  They huddled again.  Don't ask me what was said after that; I couldn't hear a thing.
They are going to state.
If there is a goal you're striving for, and it seems so hard to reach, remember this group of girls who pulled together with hard work and determination.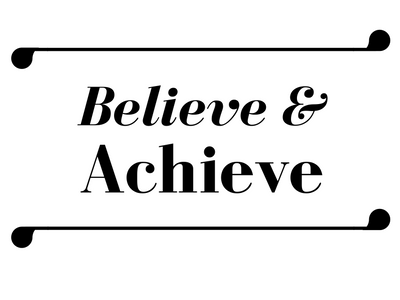 Thanks ladies.
Do you have an inspiring story you can share?