It's Thanksgiving week, which means there's a good possibility you'll soon be traveling to visit loved ones and consume large amounts of carbohydrates. You know what's a good complement for many hours in the car or excessive caloric intake? An audio book! You can listen while you navigate the highways or while you walk off a slice of pumpkin pie.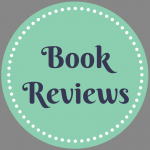 I just finished a wonderful kid lit audio book that should appeal to the entire family and keep you awake, even during a traffic jam on I-95. My son recommended it before a trip to a soccer tournament, and it's called Heroes of the Valley by Jonathan Stroud.
Premise
As I mentioned already, it's Thanksgiving week, so I don't have either the time or the brain power to craft a good synopsis for Heroes of the Valley. Instead, I'm borrowing from Goodreads.
Halli Sveinsson has never fit in. Unlike his tall attractive blond siblings, Halli is stumpy, swarthy, with a quick mind inclined to practical jokes. But a trick on [his rival] Ragnor goes too far, and begins a chain of events that alters his destiny. Leaving home on a hero's quest, he meets highway robbers, terrifying monsters, and a girl who may finally be his match. He discovers the truth about legends, his family, the meaning of bravery, and himself.
This is a lovely children's novel (middle grade), set in a medieval-like time, with witty dialogue, exciting action, and compelling characters.
What I liked
Stroud's writing is beautiful and poetic, with vivid, original descriptions in a style reminiscent of older days. Stroud also inserts subtle, clever humor into the narrative and the dialogue between his characters.
Heroes of the Valley has a quest format that offers plenty of exciting scenes as well as a theme that challenges the idea of legends. During his various adventures, Halli must ponder several underlying questions, including is it good or bad to believe in legends and what purpose do legends serve? The structure of the book reinforces this theme, as each chapter opens with an elder telling one of many legends about the hero Svein, a great warrior and the patriarch of Halli's family. In a thoughtful twist, the book ends with such a "legend telling", leaving the reader to decide what legends are true, and how much faith we should put into legends in general.
What I didn't like
Heroes of the Valley felt a little long. The plot seems to hit a climax, but then the story goes on for a while. I remember thinking, "Where can this story go now?", but Stroud eventually brings his book to a satisfying conclusion.
Recommendation
If you and your family like fantasy and adventure stories, Heroes of the Valley would be a great audio book to listen to together. The narration by David Thorn is excellent. I also recommend The Ranger's Apprentice series and the Artemis Fowl series for family friendly fantasy/adventure audio books.
Notes on content
Some description is a little graphic and grotesque, including rotting flesh and empty eye sockets, especially toward the end of the book.
What family friendly audio book can you recommend for the holiday travel season?
Happy reading!