Connections to other people are what make life wonderful, but they are also what make it hard. The novel A Man Called Ove by Fredrik Backman explores the complicated relationships between people and the importance of looking beyond first impressions to understand the layers incorporated in each of us.
Premise
Set in modern day Sweden, A Man Called Ove (pronounced "oo-va") introduces us to Ove, a cranky older man who slams doors, checks locks, and performs a daily inspection of the trash room. As the narrator puts it, "Ove is the sort of man who checks the status of all things by giving them a good kick." He's also the kind of man who "just thinks that right is right. Is that such an unreasonable attitude to life?"
But as the opening chapters unfold, we realize that Ove is more than just cranky, he's tired of life, and he's ready to take steps to end his weariness. But his carefully laid out plans are continually disrupted by his neighbors, a parade of unique and quirky characters who slowly learn that there is more to Ove than a swift kick and an abrupt retort.
What I like about Ove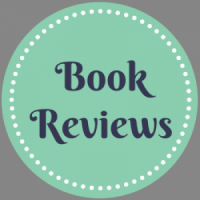 A Man Called Ove is an excellent example of character development. Backman presents his protagonist with a vivid blend of dialogue and action. The tone of the writing is choppy and spare, perfectly matching Ove's disposition and tendency toward reticence.
There's a lot of miscommunication between characters, which is often comical, and a great counterbalance to the darker themes of the novel. Another example of balance is the outgoing personality of Ove's wife Sonja, who bears her husband's stubbornness and rigid ways with loving acceptance. As Ove thinks back on his years with Sonja, the narrator says, "People said Ove saw the world in black and white. But she was color. All the color he had." Although I have a soft spot for Ove, I adore Sonja. Here's what she says about marriage:
Loving someone is like moving into a house. At first you fall in love with all the new things, amazed every morning that all this belongs to you… Then over the years the walls become weathered, the wood splinters here and there, and you start to love that house not so much because of all its perfection, but rather for its imperfections.
What I don't like about Ove
Backman is big on metaphors and similes, and while most of them are unique and creative, I found the excessive use of them, sometimes over five in one page, to distract me from the story. In the novel opening, we get two great examples:
"He's the kind of man who points at people he doesn't like the look of, as if they were burglars and his forefinger a policeman's flashlight."
Backman goes on to describe an Apple store salesman as
"a young man with a single-digit body mass index".
These are great, right? But six "as if" later, I'm tired of the literary devices and just want Backman to give it to me straight. It's a good lesson for an aspiring writer – don't overdo it. However, this book is a New York Times bestseller, so it's yet another example of how breaking the rules must work sometimes.
Recommendation
A Man Called Ove would appeal to readers who like interesting characters and thoughtful reflections on life, with a little bit of humor thrown in. It would also appeal to any man who knows that a Saab is the only car worth owning. 😉 Warning: it's bittersweet, and I cried more than once. But I'm a sap.
One of my book club buddies listened to the audio and said it was fabulous.
Have you read Ove? Share what you think about it!  Feel free to share any other books that are good character studies.
Happy reading!