Daughter, motivated by health and moral issues, recently decided to go vegetarian.  She's busy pinning recipes, and now I have things like lentils and black rice in my pantry.  I'm all for healthy eating and am happy to add more plant-based recipes to our dining repertoire.  Hubby and I just want to make sure she's getting all the nutrients she needs, which prompted research, which resulted in a discovery of some very interesting words to describe the many different types of vegetarians.
Yes, different types.  At least seven.  The Word Nerd is here to explain them to you.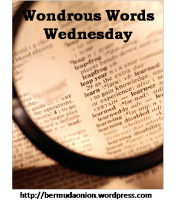 If you like learning about interesting words, join the Wondrous Words Wednesday meme at Bermuda Onion.  Bloggers post about new and interesting words, and you can learn along with them.
Types of Vegetarians
Turns out, there are different "levels" of vegetarians, and the names for each level describe what foods each type consumes.  With a little knowledge of word roots, these titles make good sense.  So, here we go, from "most strict" to "least strict".
Vegans do not use or consume any animal products or by-products.  This includes, obviously, meat and fish, but also dairy, eggs, honey, silk, leather, or wool.
Lacto-vegetarians do not eat meat, fish, or eggs, but they do eat dairy.  "Lacto" usually describes something having to do with milk.
Ovo-vegetarians do not eat meat, fish, or dairy, but they do consume eggs.  "Ovo" means egg.
Lacto-Ovo vegetarians do not eat meat or fish, but they do consume eggs and dairy.  In other words, they, like Phoebe from Friends, do not eat "anything with a face".  Daughter currently subscribes to this category of diet.
Pescaterians do not eat meat or fowl but will eat fish.  This diet isn't technically vegetarian; along with the next two categories, it is considered "semi-vegetarian." Pesce is the Italian word for fish; piscis means fish in Latin.
Pollotarians consume poultry and fowl but not red or white meat or fish.  "Pollo" is the Spanish word for chicken.
Flexitarians eat mostly plant-based foods but occasionally consume meat, fish, or fowl.  It's a flexible approach to a vegetarian diet.  I could fit in this category.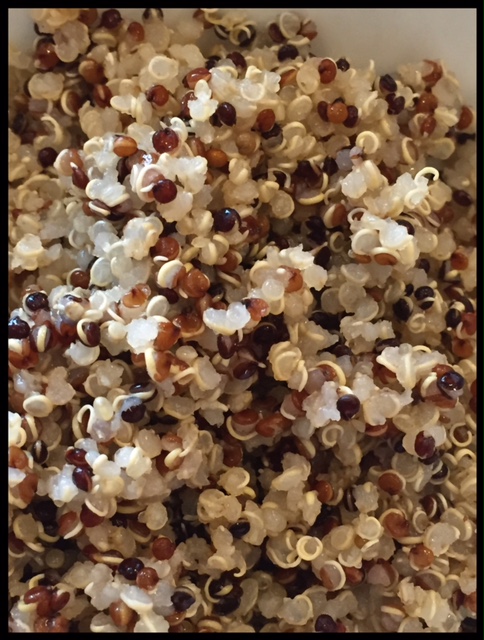 Other Vegetarian Word Nerd Facts
The term vegetarian was first coined in 1839.  "Fruititarian" turned up in 1893.
In 1944, vegetarians who consume no animal or dairy products started calling themselves "vegans".
Thanks to Merriam-Webster and Vegetarian Nation for information.
Word Nerd Workout
Did you know about these differences between vegetarians?  Can you share any other interesting "diet inspired" words?
Thanks for adding to the discussion!