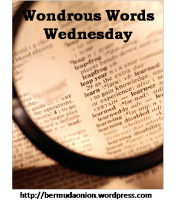 Welcome to Wondrous Words Wednesday, a great way to learn new vocabulary.  Visit Kathy at Bermuda Onion for links to more interesting words from books and life.
My word today comes from the movie Frozen.  Perhaps you've heard of it, even if you don't have children who watch it five times a week?  My daughter and I didn't see it until a month ago. (Shocking, I know!)  We were put off by the princesses, but now, Frozen is my favorite Disney movie ever, because it shatters all the typical stereotypes:
The apparent "Prince Charming" turns out to be a jerk.
The apparent "Prince Charming" gets punched by one of the princesses. (My daughter's favorite part.)
The act of true love involves one sister sacrificing for the other- not a broad chested knight on a powerful steed.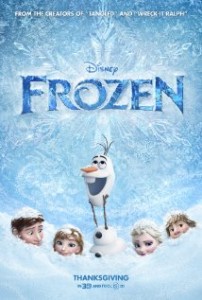 The most popular song from Frozen, called "Let It Go", has a word that perplexes me and my children: fractals.
My power flurries through the air into the ground

My soul is spiraling in frozen fractals all around.
My daughter thinks it means particles, but I decided to look it up.  Good thing I did.
fractal \'frak-təl\ noun; from French fractale and Latin fractus meaning broken; any of various extremely irregular curves or shapes for which any suitably chosen part is similar in shape to a given larger or smaller part
Whew.  That's a mouthful.  Here's another more succinct definition from the Fractal Foundation website:
A fractal is a never-ending pattern. Fractals are infinitely complex patterns that are self-similar across different scales.
Fractals have to do with math and patterns, and we can find them readily in nature.  My guess is that the "frozen fractals" from the song are the repeating patterns in snow flakes. (Note the clever use of "flurries" as a verb in the preceding line.)  I love the idea that nature has mathematically predictable patterns- it reinforces my belief that a higher power created our world with a plan in mind.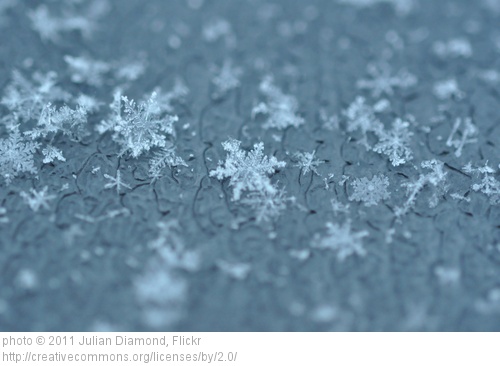 Word Nerd Workout
Think of where you have seen, or might see, fractals.  Turn to nature to help you.  Where are there repeating patterns that look similar in different sizes?  Share them in the comments.
Also, thinking ahead to summer, check out the Fractal Foundation website for some cool math fractivities.
If patterns interest you, check out my post on tessellations.
For some words to make you smile, visit Eli at Coach Daddy; today is Honest Day, but he's collected some six word lies (about chocolate, bacon, exploding diapers and housework) that will have you chuckling!
Thanks for getting nerdy with me today!
Julia 
Tweet: What are the frozen fractals Elsa sings about in "Let It Go"? @juliatomiak, word nerd, explains. #Frozen http://ctt.ec/GatRZ+