I'm a conservative mother.  I don't let my kids watch PG-13 movies until they are 13. And I reserve the right to label some books as "PG-13" as well.  But would I want them banned from schools and libraries?  No way.
We need to be cognizant of what we expose ourselves and our children to.  According to the ALA site, most book bans start from this premise: to protect children.
But removing books from public access doesn't sit well with this word nerd.  Especially since I know that in our society, explicit language and sexual content abound on radio, TV, and the Internet.  We could take Looking for Alaska out of the library.  But a kid can go home and watch a You Tube video that glorifies smoking and sex but lacks the important and eloquent messages that come along with Alaska: the struggle to handle ambiguity; learning to grieve; finding one's place in a confusing world.
One also wouldn't learn any cool new vocabulary.  😉
My husband, aka Devil's Advocate, points out that watching TV and viewing You Tube are private activities.  Libraries and most schools are public institutions.  But please.  Wouldn't it be better for kids to read, think about, and discuss the controversial topics of racism or abuse or sexuality in the context of a book?  Perhaps, best case, under the guidance of an adult/parent/teacher?
Most Frequently Banned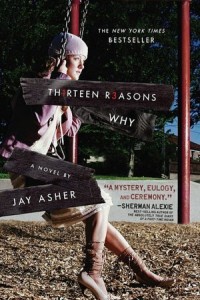 Here's the list of the ten most banned/ challenged books of 2012:
Captain Underpants
The Absolutely True Diary of a Part-Time Indian
Thirteen Reasons Why
Fifty Shades of Grey
And Tango Makes Three
The Kite Runner
Looking for Alaska
Scary Stories
The Glass Castle
Beloved
Have you read any of these?  I have.  And I can understand the concern about offensive content.  I couldn't even get through Beloved because of its raw and powerful description of the ramifications of slavery.  And I'm no fan of Captain Underpants, but if it gets a kid interested in reading, why not?
Now, if any of my children come home with 50 Shades of Grey, I'll tell them it's rated R, and they need to wait until they are eighteen. Yikes.  Would any school librarian really buy that for the library?
Here is a list of often banned classics:
The Great Gatsby
The Catcher in the Rye
The Grapes of Wrath
To Kill a Mockingbird
The Color Purple
Lord of the Flies
Of Mice and Men
Gone With the Wind
The Lord of the Rings
These books are all icons of literature, and their value far outshines their offensive content.  Again, I have never liked The Catcher in the Rye, but I want my kids to read it and discuss it with me.  My thirteen year old recently read Lord of the Flies, and we compared it to The Hunger Games in its commentary on human nature.  Later, we could add Heart of Darkness  to that reading list.
Why Banning is Bad
In short, I realize that some words offend. But having no words at all would be much worse.  I don't want to perseverate on controversial issues, but I can't hide from them either.  Why not start the conversation with a book?
How do you feel about the idea of banning books with offensive content?  
Thanks for sharing your ideas!
Julia