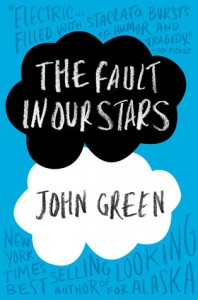 Please humor me.  I'm going to talk about The Fault in Our Stars one more time.  Then I'll take a break.  I promise.  For at least a month.
Hazel, the protagonist of The Fault in Our Stars, says something wonderful about books early on in her story.
Sometimes, you read a book and it fills you with this weird evangelical zeal, and you become convinced that the shattered world will never be put back together unless and until all living humans read the book.
That's how I feel about The Fault in Our Stars.  Go read it already!
Hazel frequently shares perceptive insights.  She reads a lot and is very smart, which is why, along with her other awesome attributes, I love her so much.  Let me elaborate.
Hazel is selfless  Often, Hazel thinks of others before herself.  She's in remission, but her thyroid cancer threw mets to her lungs, and they don't work well anymore.  In short, she continually battles internal drowning.  She knows her parents have suffered because of her cancer and that they will grieve when she dies.  However, she avoids making new friends because she considers herself "a grenade, " and she doesn't want to inflict any more damage than necessary.  When she first meets the dashing Augustus, she resists his affection because she doesn't want him to be another victim when she dies.  Fortunately for Hazel, and for us, Augustus persists.
Hazel is funny.  Sure, she's cynical, but I'm sure "a touch of cancer" and its treatments can do that to a person.  Yet, she also makes you laugh.  As Augustus says, "She's funny without being mean."  A pretty exceptional quality in our snarky society.
Hazel is humble  The Fault in Our Stars is a study of, among many things, heroism.  Augustus thinks a hero must leave a blazing memory in the consciousness of culture.  He fantasizes about saving innocent children.  Hazel knows she won't ever do anything heroic.  But she loves and is loved, and often asks Augustus, "Isn't that enough?"  In a Q & A on Goodreads, John Green commented that Augustus makes the hero's journey from strength to weakness.  Hazel knows her weakness and her limitations and doesn't expect to leave a huge mark on the world.  In fact, she strives to leave a small mark (see the note above about "grenade.")
Hazel shares BIG IDEAS  Hazel has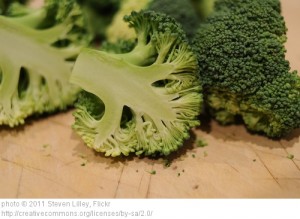 premature wisdom.  Her mind rarely succumbs to futility.  She ponders the metaphysical, as well as why scrambled eggs have been relegated to breakfast.  Frequently, her monologue includes "BIG IDEAS" that we should all stop and consider, like:
Funerals, I had decided, are for the living.

… suffice it to say that the existence of broccoli does not in any way affect the taste of chocolate (in response to the sentiment Without pain, how could we know joy?)
I was thinking about the word handle and all the unholdable things that get handled.
To sum up, Hazel doesn't carry the One Ring to Mount Doom, nor does she volunteer to fight and die for her district, but she inspired me to think and feel more, simply with her words.
Thanks Hazel, and especially Mr. Green.
What else makes Hazel such a great character?  Can you share some other characters who have a quiet way of inspiring?
Thanks for stopping by!
Julia 
** Spoiler alert**  Some of the comments below give away sensitive information about the plot of the book.