Our amazing trip to California started with my family standing on a dark stoop in the Sunset District of San Francisco, holding several giant pieces of luggage and realizing we had no place to stay.
I'd booked a VRBO (Vacation Rental By Owner) apartment for our days in San Fran, as hotels are crazy expensive and traveling with six people goes better if we have access to a kitchen (cheaper eats) and laundry facilities. However, after we'd ridden our cab to the flat, and I'd followed the directions to open the lock box, I didn't find a key. I could, through the glass panel door, see lights on in the apartment and shoes in the foyer. My stomach took a nose dive.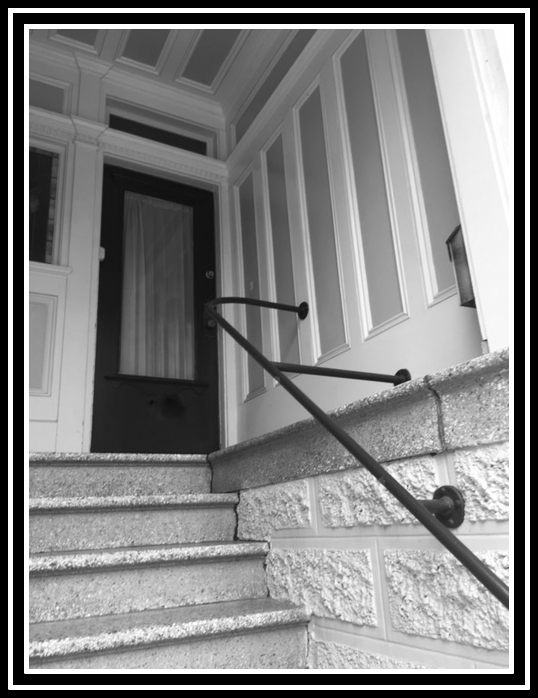 I turned to Husband. "It looks like somebody is in there. I'm afraid we need a plan B."
Hubby, a master of Internet research, looked up hotels while I texted, called, and texted the owner of the VRBO apartment. My kids stared up at me from the sidewalk.
"Um, Mom, do we have a place to stay?"
"Honestly, I'm not sure."
Worried expressions were exchanged.  My kids like a plan almost as much as I do.
When the owner called, I explained our plight, hoping that perhaps I was misreading the situation, or that I had the wrong apartment, or that there was some other reasonable explanation for why we were still stuck outside at 9pm (midnight Virginia time) on a strange San Francisco street. He responded with concern, apologies, and "Give me just a minute to make some calls."
I broke out in a sweat, which is significant as San Fran is actually quite cool in July.
Meanwhile, hubby and I searched hotels. Marriott. Hyatt. Hilton. The kids were uncharacteristically quiet.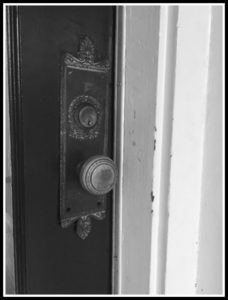 The owner called back.  "I can't believe it. Nothing like this has happened in eight years. I'm very sorry, but my dad booked the apartment, and the schedule didn't get updated and, someone else is in the flat."
This is where, if my situation were a movie, the music would have reached a crescendo and panic would have flooded my eyes as the camera panned in for a closeup.
But, it wasn't a movie. It was real. It was midnight, Julia time, and I needed to find a place for my family to sleep after a long day of traveling. I could have snapped. I could have poured out all of my frustration and fatigue on this owner who had screwed up in a colossal way.
But fortunately, "the power of nice words" kicked in. I wanted to get my family to safe shelter, so I kept my words, and my tone, focused on solving the problem. "We don't have a rental car, we're out here with our four kids, and it's late and dark and we haven't eaten dinner yet and if you could help us find a place to stay, we would really appreciate it."
The owner apologized profusely, promised me a full refund, and started looking up hotels. Eventually, we booked two rooms at a Marriott in the financial district. The owner sent an Uber car to pick us up, and in follow-up texts, I explained that we had chosen his apartment because we wanted a kitchen, laundry, and our kids to experience the residential side of the city. In response, he stood by his promise of a full refund and offered to let us have the flat for two nights later in the week, free of charge. He would pay for our transport from the hotel to the flat.
I consulted with hubby and took the deal.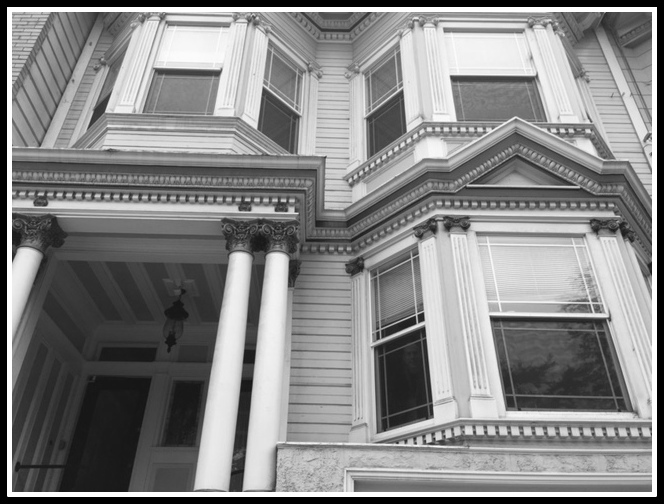 The owner then praised me for my calmness, and I had to laugh.  I'm a ginger, and sometimes the red fury comes out, or more often, the stress monster. But that night, I kept cool. Perhaps I was too tired to muster up a nasty tone. Perhaps I was scared more than angry. Maybe the Holy Spirit tamed my tongue. Or, if I'm being honest, I'll say that I hate confrontations and only get ugly when pushed to extreme limits.
The owner could have reacted differently too. He could have gotten defensive, or just refunded the money and washed his hands of us.  Instead, we were two strangers who worked together to solve a problem.
How different might our world be if we all did this, every day, with every interaction?
Later, when we finally sat down to a meal and drinks at the hotel bar (I've never had a better glass of Pinot Noir), the owner sent this:
I couldn't be happier that you chose tonight to be the coolest cat on the planet. You could've played it differently. And although I would've taken whatever you gave me tonight with an embarrassed smile and help in any way I could, I would've just refunded your money and been on my way. Instead, and let it be a lesson to your kids, you were gracious and that in turn made me want to literally jump out of my skin and come help you guys.
See what happened? We were nice to each other in a tense situation and good things happened.  Incidentally, the owner checked on us throughout our stay in San Fran and ensured Pay Pal had refunded our money.  I knew he wanted what was best for us.
I'm not trying to earn praise; I'm sharing this experience because I honestly believe that in small ways, every day, we can bring more kindness into a world that desperately needs it. I also post this to remind myself that the next time I want to spew out bitter words, I can make a more productive choice. I did it once, I can do it again, and maybe more often with the people closest to me.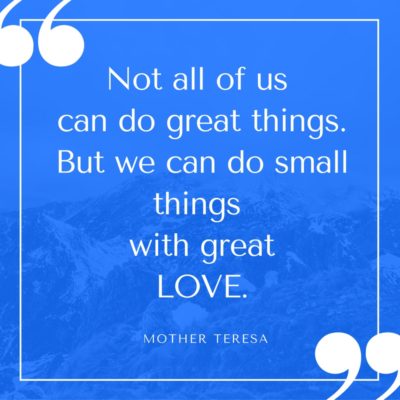 On a recent episode of Dear Hank and John, one of my favorite podcasts, a listener sent in this question: "There's so much violence and hate in the news.  In a world full of injustice, what can I do to make a difference? Sometimes I feel so helpless."
I'm not claiming that a negotiation with a VRBO owner can stop random shootings. However, words have power, and we can use kind words to make a difference. Every day. Every word.
Will you help me start a word revolution?

Click to tweet: Words have power, and we can use kind words to make a difference.  Every day.  Every word.