It's holiday time again, and I'm trying hard not to freak out about the "December to do list". Husband tells me every year, "You always get everything done. Why do you get so worked up about this?" Ah, dear hubby, the devil is in the details, on multiple levels.  Do details threaten to unravel you, too, as December unfolds? I have a plan to help us approach the holiday season with a little more joy and a little less cranky.
The Word Nerd Plan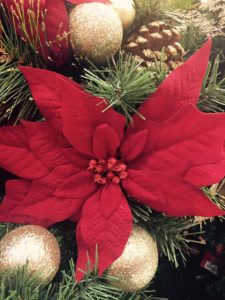 The first part of the plan errs on the "nerdy" side; it's a spreadsheet. Yes, I actually have a spreadsheet that I use each year to help me remember who I need to buy gifts for and what I'd like to give them. It takes just a few minutes to whip up this gift guide, with a column for names, a column for ideas and a small column for "Yes, did that!". If you have a lot of loved ones you like to remember at the holidays, but struggle to actually remember all them, make a spreadsheet and fill in the blanks. It will give you a huge sense of accomplishment.
The second part of the plan gets into the "wordy". I love giving books as gifts. They are easy to mail, reusable, instructive, and entertaining. Besides, buying books supports writers and the publishing industry, and we all want to keep books around, right?  The problem: finding proper books for each person on your spreadsheet. Here's where Diary of a Word Nerd can help.
Today I'm starting the Favorite Books Giveaway for 2016. Here's how it works. Tell me your favorite book from 2016 and the reason you liked it.  I'll add your book to a list of recommendations and your name to a drawing of potential winners. In the end, we'll have a collection of fabulous book titles to use as a shopping guide, and one lucky reader will have a new book to read.
Favorite Books of 2016: Giveaway details
You may enter the giveaway by commenting on my blog, my Facebook profile, my Twitter feed, or my Instagram Favorite Book post by December 12, 2016.
Your comment must include your favorite book from 2016 and a short explanation of why you recommend it.  All genres welcome.
The book doesn't have to be published in 2016, just read in 2016.
I will announce the winner on Monday, December 12, 2016 with the full list of favorites. That will give you plenty of shopping time. 😉
The giveaway winner must choose a book and provide mailing address.
The first suggestion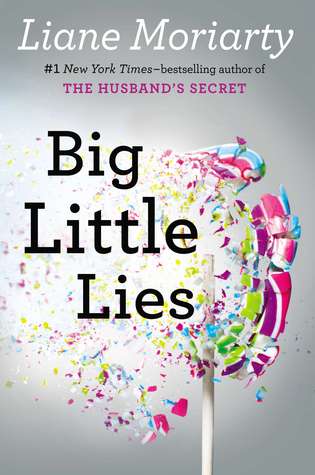 I love Big Little Lies by Liane Moriarty and have given it as a gift several times this year with enthusiastic responses. My book club enjoyed it as well. Moriarty combines wit, sensitivity, and suspense in this novel about an unexpected death at a primary school fundraiser. Using multiple points of view, Moriarty cleverly dispenses clues to her mystery while also exploring sensitive issues like domestic abuse and assault. There's a foreboding sense of doom that hangs over the novel and keeps the pages turning, but Big Little Lies balances the dark themes with hilarious and accurate commentary on domestic life and the challenges of parenting and marriage.
I listened to the audio book of Big Little Lies, which is performed perfectly by Caroline Lee. However, audio books don't gift well, so for the holidays, I recommend a hard copy.
Now it's your turn. What was your favorite book of 2016 and why. Please share this post to social media so that we can get a lot of responses and a giant list of ideas.
Thanks for sharing!