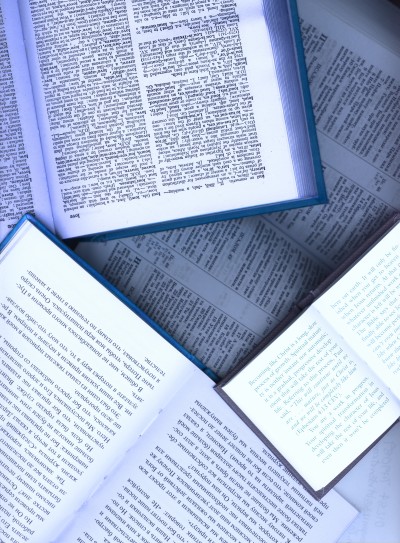 It's happening.
My oldest son started high school and stopped reading.
Well, not stopped.  But significantly decreased time spent nose-in-book.  And I have to admit, I'm silently panicking. This is my child who was so engrossed in a book that he stayed in his fourth grade class reading when everyone else left to go to P.E.  He didn't notice until his teacher turned the lights out.
Now, he's busy with sports and study groups.
He used to read in the van on the way to school.  Now he plays Clash of Clans.
I've always subscribed to the notion that if you can find a child a book that interests him, you won't have to fight about reading.  So, I've done some research, and here are four books I plan to lay on his desk in the near future.  (Note, I won't nag him, just lay the novels in an obvious spot.)  In full disclosure, I haven't read 75% of these, so consider these "previews", not reviews.
The Catcher in the Rye by J.D. Salinger.
I didn't like this book, which is basically one long complaint from Holden Caulfield, but guys seem to enjoy Holden's cynicism.  Note: According to the ALA, The Catcher in the Rye is one of the most frequently banned classics because of its profanity, sexual references, and lack of morality.  Goodreads describes Catcher as "the essence of the eternal teenage experience of alienation."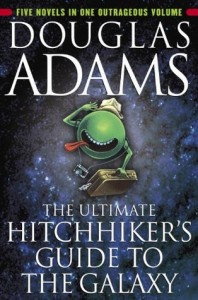 The Hitchhiker's Guide to the Galaxy, by Douglas Adams  
I've heard this is a must read for teenage boys. It's sci-fi with dry British humor and covers issues like materialism and the nature of existence.  Big stuff in a funny package.  Sounds like John Green!  (See below) Common Sense Media says it's appropriate for 12 year olds.  We're behind!
An Abundance of Katherines by John Green 
My son and I read Paper Towns and The Fault in Our Stars, but we haven't gotten to Katherines yet.  John Green skillfully balances BIG IDEAS with humor; he really gets adolescent angst.  My son didn't like TFIOS – too depressing I think.  But Katherines tells the story of a misfit math prodigy who develops a theorem for dating success. Shouldn't be too sad. Common Sense warns it has profanity and sexual references as well, but hopefully not as explicit or concerning as the ones in Looking for Alaska.
Dashner wrote The Maze Runner series, which I discovered too late had lots of violence.  Ah, well.  Common Sense Media says that "Eye of Minds is a fast paced cyperpunk thriller set in an online gaming world."  Um, hello?  Fast paced gaming?  I think my boy will like it.  And according to Common Sense, language, violence, and sex are (thankfully) not an issue here.
Maybe I'll put this one at the top of the pile.
Can you recommend any other fiction for this "Teenage Boy" list?  I'd love more suggestions!  Can you comment on any of the books I've listed here?
Julia