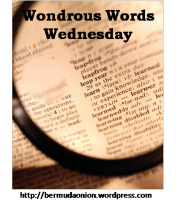 Welcome to Wondrous Words Wednesday, a great meme for learning new words (or for getting a refresher!)  Visit Kathy at Bermuda Onion for links to other interesting vocab.
Today I'm sharing another word from The Cuckoo's Calling by Robert Galbraith.  It's a great mystery that I haven't had enough time to read lately!  (Too many presents to wrap…)
Robert Galbraith, aka J K Rowling, writes with finesse:
Exhausted as Strike was, it took awhile for him to fall asleep, and when he did, Charlotte wove in and out of every dream, gorgeous, vituperative, and haunted.
vituperative \vī-'tü-pǝr-rāt-iv\ adj from Latin vituperare from vitium fault + parare to make; 
containing or characterized by verbal abuse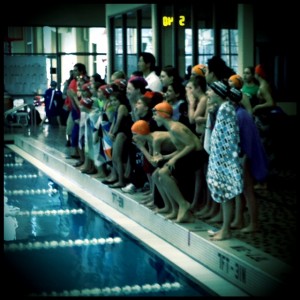 I spent the weekend working at my daughter's swim meet – we hosted over 1000 swimmers from across the state and beyond.  Our aquatics center throbbed with shouts of coaches, athletes, and parents.  A competitive atmosphere like that creates the perfect milieu for stress and vituperative outbursts.
Word Nerd Workout
Think of a character, from fiction or your own life, that you could describe as vituperative.  My example:  Rosa Hubermann, Liesel Meminger's foster-mother in The Book Thief.  
Favorite Books of 2014 Giveaway
I'm partnering with Postertext to give away a unique art print for the holidays. Just tell me your favorite book from 2014 and why you recommend it, and you'll enter a chance to win. Comments must be received by Dec. 20.  Find more details at my Favorite Books of 2014 post.
Thanks for joining the fun!
Julia